Cable Suspended Glow-Edge LED Light Pockets / Customizations
To customize your own cable suspended LED display follow the links and steps highlighted below. Start by selecting the size of light pocket that fits your poster/print format, add the cable suspension hardware, power connectors, top/bottom isolators, and a power supply. Always choose the power supply based on size and number of pockets displayed per cable–pair setup. Enhance your selected display by adding an optional logo/info panel, or personalizing the LED light pockets with your own etched logo. Other cable/rod components and accessories such as ceiling, floor and wall tracks are available to ensure additional design freedom and flexibility during installation. Contact a customer service representative for help with special configurations or customizations.
Cable Suspension Hardware & Power Suppply
*Make sure the top and botom insulators are in place at the moment of cable installation. Do not power the display unit until all components are installed. Download the online installation instruction or request a copy before you start installing the product.
Installation Accessories for Cables
*Use CG01 and CG09 cable fittings to support logo or info panels above or below the led light pockets. CG09 does not require drilling but panel needs to be wider than the distance between cable centers. Tracks are available in 4, 6, or 8 feet lenght. A Freight & Handling Surcharge is applied per order/shipment on all Oversize Items (84" and longer).
Standard display kits can be easily re-configured or modified — add additional light pockets, replace the single-sided with double-sided units, or build an entirely new display kit. Acrylic LED light pockets are available for purchase individually in a range of sizes to fit most standard kit configurations and poster insert formats.
Enhance your standard display kit by adding a logo/info panel — we provide personalized direct printed or laser engraved logo panels and custom signs. We use various materials such as plastic stock or clear, frosted or textured acrylic, to create high quality signage.
Promote your brand by adding a logo to your display — now we can customize the LED Light Pockets to include your company logo on top of the frame. The unique frame design with etched logo and cut-out contour with glowing edge style will draw more attention from potential clients and solidify your presence.
We offer photographic quality printing for posters, graphics and signage at very competitive prices. Printing is available on a variety of substrates such as photo paper, polyester films, back-lit films, transparencies, vinyl, label or plastic stock.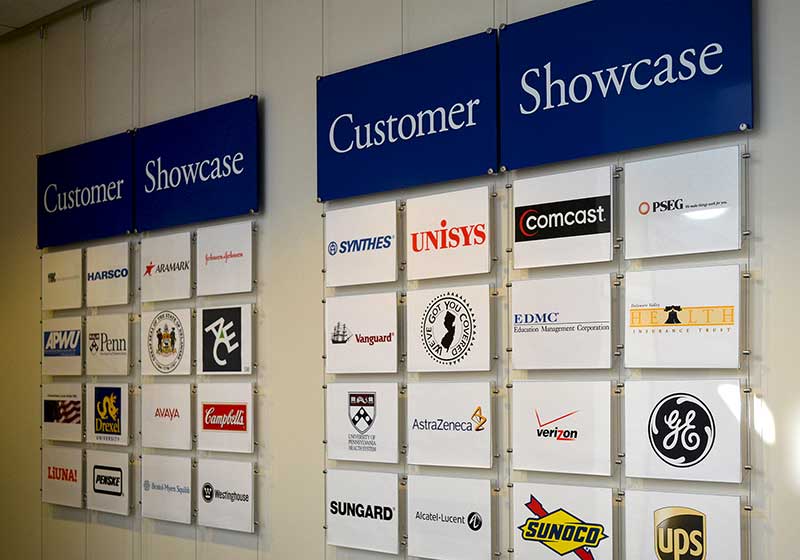 – cable suspended poster information displays for walls and windows. Provide a quick and easy way to change information.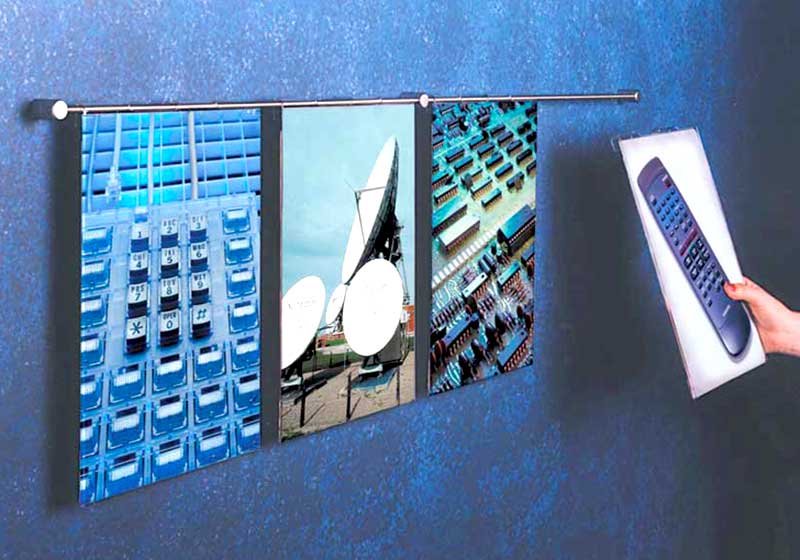 – create stylish, versatile interior wall displays using special designed acrylic pockets that hook onto horizontal rods.
– designed for displaying posters, graphic prints, or photos by "sandwiching" them between two pieces of acrylic or glass.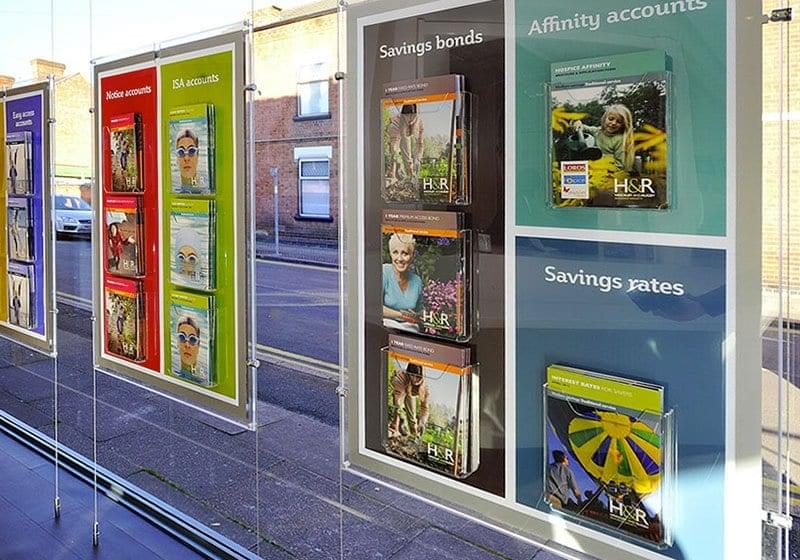 – cable/rod suspended or wall mounted displays for brochures, catalogs, magazines and other promotional materials.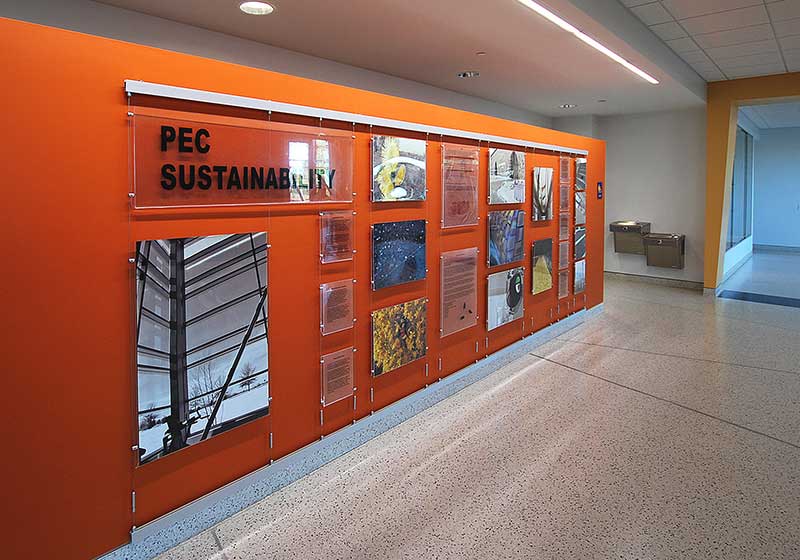 – a versatile solution for displaying posters and graphics, suspended on cables fitted between ceiling-to-floor or wall tracks.
– overhead directional signs, directories, facility maps, logo panels, and other specialty signs suspended on cable/rod system.