Acrylic Frameless Poster Displays / Configurations
The acrylic frame-less poster display kits are available in various configurations to hold standard format posters and prints such as 8.5″ x 11″, 11″ x 14″, 11" x 17", 14" x 22", 16" x 20", 18" X 18", 18″ x 24″, 22″ x 28″, 24″ x 36″, 30″ x 40", and 36" x 48". They are supplied with 1/8 or 1/4 inch clear acrylic back panel and 1/8 inch non-glare (non-reflective) front panel as standard. Panels are drilled for mounting to walls using standoff supports or suspended on cable/rod display systems. Larger format acrylic panels up to 48″ x 96", or special acrylic finishes such as frosted and color are also available upon request.
Acrylic frameless displays can be customized to suit your needs and design requirements — request a custom frame size or a literature display for your leaflets to be mounted onto the front of a panel, add a logo or dimensional letters. Send us your drawings, sketches and ideas and we can customize an existing piece  for you, or create something entirely new.
We offer photographic quality printing for posters, graphics and signage at very competitive prices. Printing is available on a variety of substrates such as photo paper, polyester films, back-lit films, transparencies, vinyl, label or plastic stock.

– incredibly bright, slim acrylic poster frame with glowing edges. It will make your window or wall displays stand out.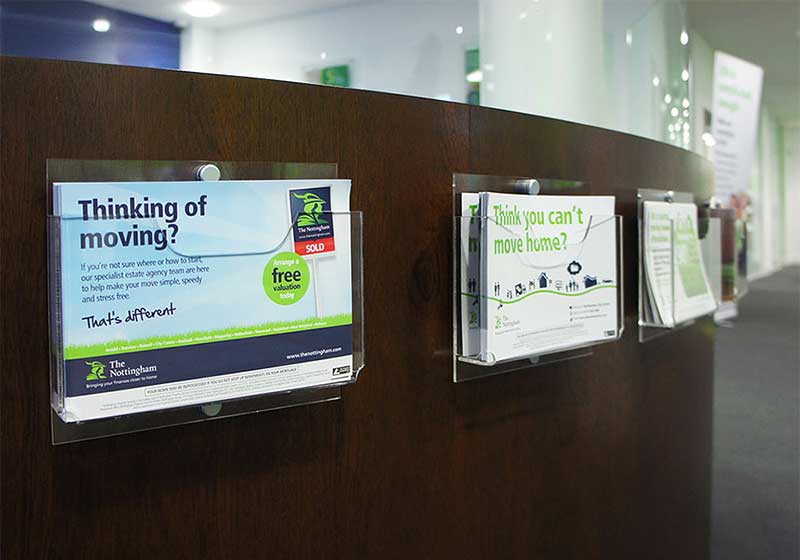 – cable/rod suspended or wall mounted displays for brochures, catalogs, magazines and other promotional materials.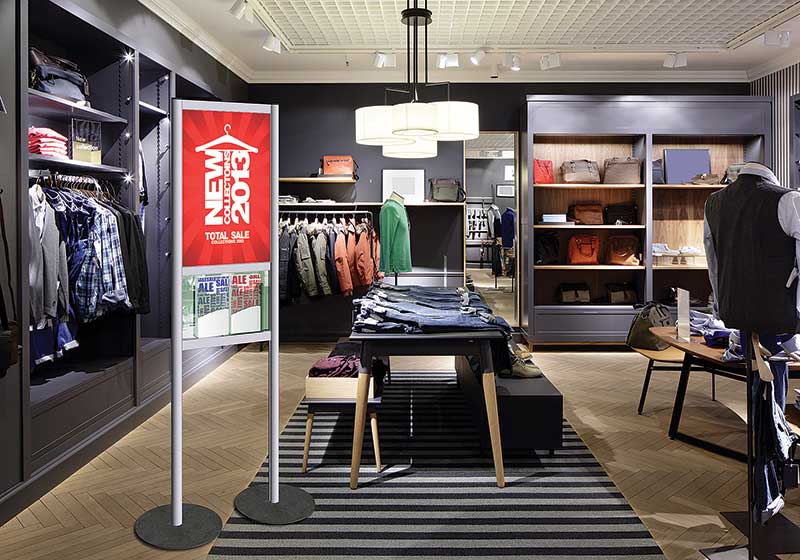 – create an instant floor-standing presentation to display signs, posters, literature, large format graphics, or merchandise.