Modular Display Stands
Create an instant presentation to display signs, posters, literature, large format graphics, or merchandise with our new line of modular display stands. These are lightweight and highly customizable floor-stands made of aluminum profiles. Acrylic poster holders, leaflets, graphic panels, signage and shelves can be affixed onto suspended cables or aluminum framing and positioned at any height to create single or double sided displays. The modular floor-stand displays are ideal for use in conference rooms, reception areas, retail outlets, libraries, museums, banks, hotels, corporate offices, showrooms, exhibitions, airports, etc.
Designed as a compact and lightweight floor-standing display unit with the unique capability to support easy access acrylic holders and dispensers. The holders are suspended onto vertical cables attached to the inside of an aluminum frame structure. Cables within the frame can move sidewise to accommodate for wider inserts.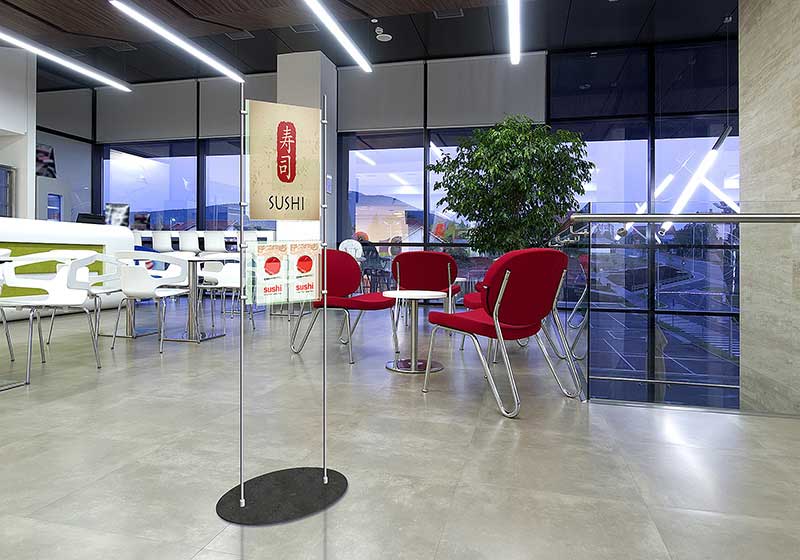 We have created our totem display stand to be adaptable and easy to customize. All models include a pair of 10mm diameter solid stainless steel rods, rod support fittings, steel base, and various interchangeable acrylic accessories. Alternatively, if required, a fixed graphic element can be provided.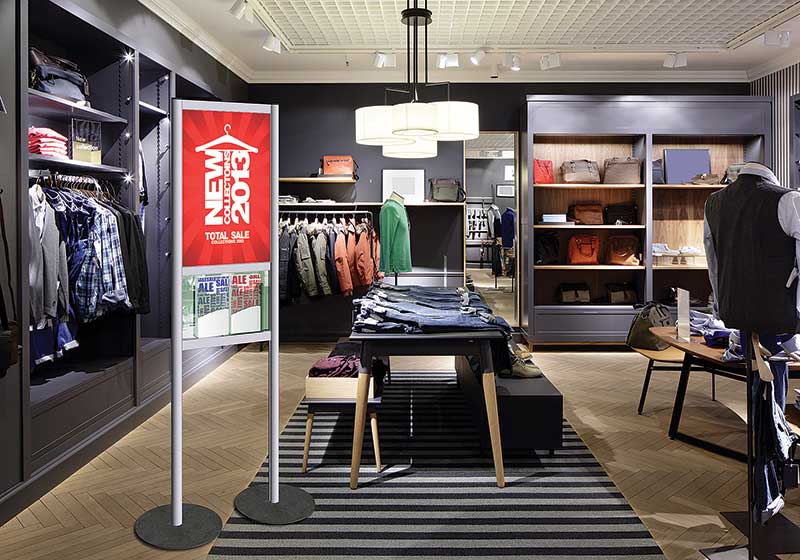 Stack-on stands are a new innovative display product with an elegant, slim look and outstanding functionality. These aluminum floor-stands are lightweight, highly customizable, and take up the least amount of storage space. Special designed graphic panels, sandwiched clear acrylic frames, and brochure holders can be inserted directly into the stand slots.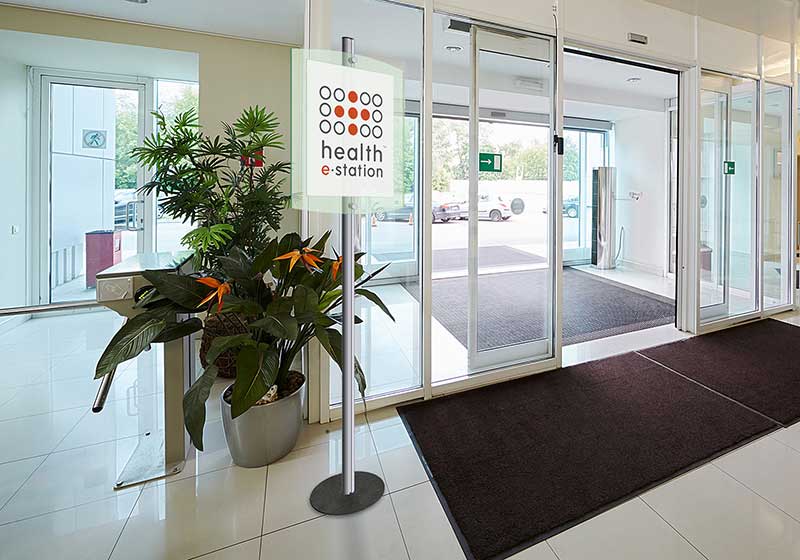 Create an instant presentation by displaying signs, posters, leaflets, and banners on single vertical posts. Info-post stands have a very simple structure and can be assembled in minutes. Units can be positioned exactly where required and moved whenever necessary. All information and accessories can be easily and quickly changed.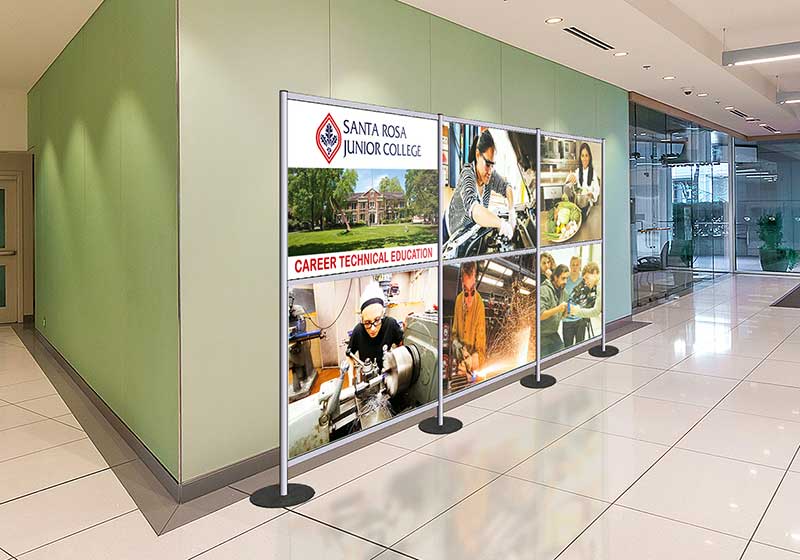 The free-style units are elegant and robust display stands made of attractive aluminum profiles. They are supplied with cable/rod suspensions for supporting acrylic poster holders, leaflet dispensers, shelving, signage, graphics and logo panels. The display units can be positioned in offices, banks, campuses, libraries, showrooms, or reception areas.
This cost effective system is constructed from special designed aluminum extrusions that allows the use of three or more panels to create a portable, or permanent kiosk or screen style display. The display stands can be ordered in various heights to accommodate a wide range of applications. Ideal for displaying graphic panels, posters, artwork, or other printed materials.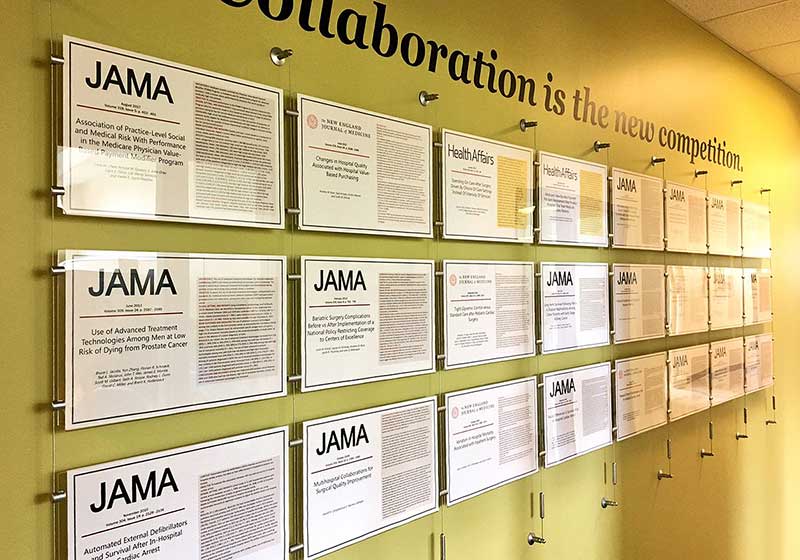 – cable suspended poster information displays for walls and windows. Provide a quick and easy way to change information.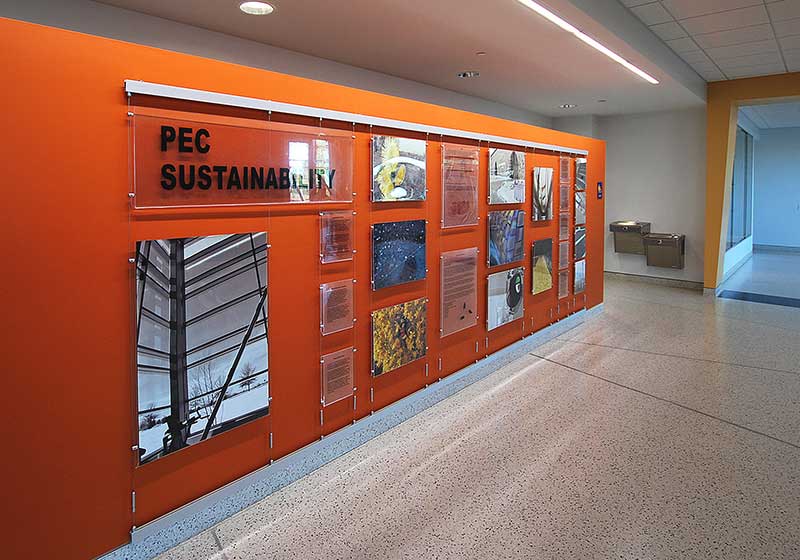 – a versatile solution for displaying posters and graphics, suspended on cables fitted between ceiling-to-floor or wall tracks.
– overhead directional signs, directories, facility maps, logo panels, and other specialty signs suspended on cable/rod system.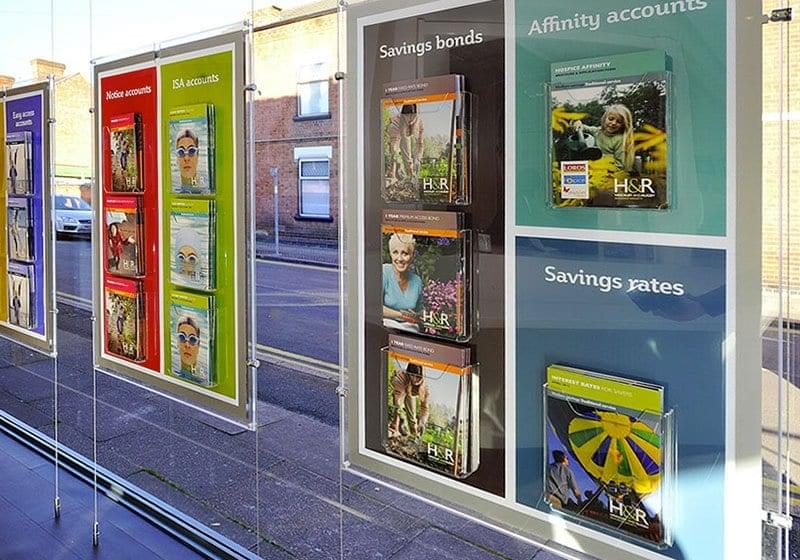 – cable/rod suspended or wall mounted displays for brochures, catalogs, magazines and other promotional materials.
– ideal for displaying collectibles, merchandise and promotional products in windows, inside glass cabinets, or interiors.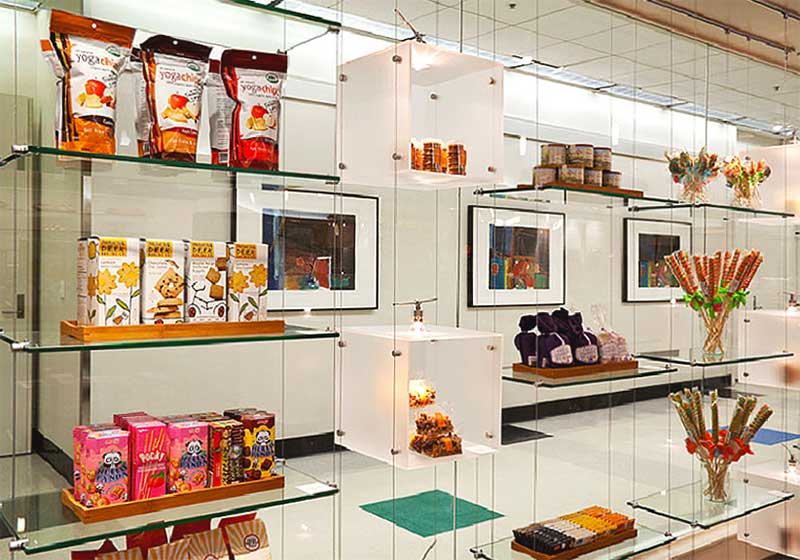 – prefabricated or custom fabricated display showcases and cubes made of acrylic or wood for use with cable/rod suspension.