Wall Mounted Literature Displays / Customizations
To customize your own wall mounted literature display follow the links and steps highlighted bellow. Start by selecting the appropriate pocket size of acrylic dispenser to fit your brochure format — choose from tri–fold or letter format and from single or multi-pocket acrylic dispenser configurations. Scale up your design project by mixing various size acrylic poster frames and literature holders and by adding dimensional letters, logos and signage. You can always ask for help by contacting a customer service representative.
*This is a limited selection of wall mounting supports that can be used with the above acrylic frames. For other options and sizes on standoff supports, edge-grip supports, as well as cable/rod suspension fittings visit our online store.
Acrylic literature holders/leaflet dispensers are available in single or multi-pocket configurations and in a few popular sizes to accommodate for tri-fold or letter format literature display. The 1/4 inch thick back panel enables standoffs and edge-grip supports to attach for mounting purpose. Each leaflet pocket is about 1.5 inch deep and can hold up to 160 sheets of paper 75 gsm thick.
Available in a range of sizes to fit most standard poster-insert formats. Ideal for displaying posters, prints, photos or fine art reproductions by "sandwiching" them between two pieces of acrylic. Supplied as a set with a standard clear acrylic back and a non-glare (non-reflective) acrylic front panel.
Add depth and enhance the visual appeal of your display with dimensional letters and logos. Depending on your requirements we will fabricate lettering, logos, and special graphics in plastic, metal, and other popular materials with a variety of high quality surface finishes to compliment your display system.
We offer photographic quality printing for posters, graphics and signage at very competitive prices. Printing is available on a variety of substrates such as photo paper, polyester films, back-lit films, transparencies, vinyl, label or plastic stock.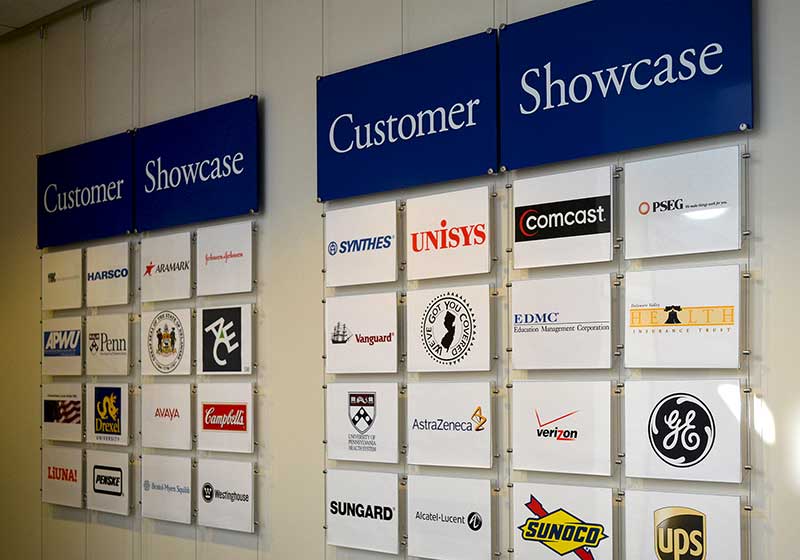 – cable/rod suspended poster information displays for walls and windows. Provide a quick and easy way to change information.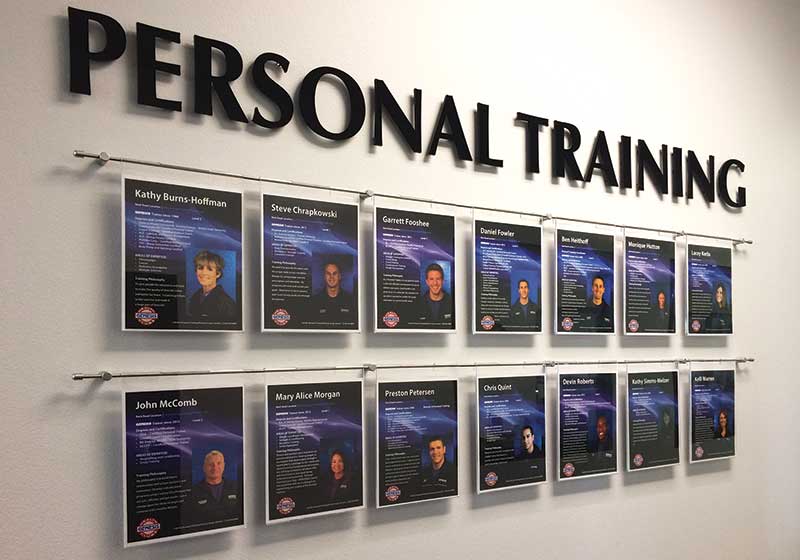 – create stylish, versatile interior wall displays using special designed acrylic pockets that hook onto horizontal rods.
– designed for displaying posters, graphic prints, or photos by "sandwiching" them between two pieces of acrylic or glass.