3mm Cable Display System / Specifications
Weight Bearing Information – Safety working load limit for 1.5mm and 3mm cable systems
| Cable System | 1.5mm Dia | 3mm Dia |
| --- | --- | --- |
| Weight-bearing per suspension point | | |
| Ceiling-to-Floor | 264 lb (120 kg) | 441 lb (200 kg) |
| Wall-to-Wall | 132 lb (60 kg) | n/a |
| Wall-to-Floor | 132 lb (60 kg) | n/a |
| Ceiling-to-Wall | 132 lb (60 kg) | n/a |
| Ceiling-Overhead Suspensions | 88 lb (40 kg) | n/a |
| Fitting Load Limit (per each fitting) | 25 lb (12 kg) | 25 lb (12 kg) |
| Crimp Loading Test for Cable Sets | 331 lb (150 kg) | 551 lb (250 kg) |
Note: For shelves/vertical panels, recommend not more than 48 inches between suspension points (cable centers)
Composition and Materials
The 3 mm (1/8″) Cable Display System is built to last. Cables used in assemblies are made from durable, galvanized carbon steel and are resistant to fraying, kinking or snapping. The cable/wire is configured in a 7 × 7 strand — seven individual wires twisted into seven different layers/rows to make a total construction composed of 49 wires. This creates a durable construction with high flexibility and abrasion resistance — capable of supporting up to 200 kg (441 lbs). The fittings are made of durable solid brass alloy UNS C37710/ASTM B124. Grub screws used for fittings are made of AISI 12L14 Carbon Steel (UNS G12144) and have a plastic tip of Nylon 6-6. Ceiling and wall suspension tracks and rails used for cable mounting are made from extruded aluminum alloy AL6063. All metal components come with a 12-month warranty.
3mm Cable Display System components come in Satin Chrome Finish (Matte Nickel/Chrome Plating) — chrome is plated over matte nickel to achieve a hard, uniform finish that is semi-lustrous with low reflectivity. It is also referred to as pearl or velour chrome, which does not have the lines or grainy appearance found in traditional satin nickel/chrome finishes. Satin chrome is the only standard/stock finish.
Product Limitations
For indoor use only. Cable system performs well in all closed environments as long as it is not exposed to direct weathering such as rain, snow, moisture, etc. For marine or other high humidity environments, please request stainless steel type 302/304 or 316 cables that have a higher corrosion resistance. Follow the instructions and weight-bearing limitation indicated on the technical data sheets.
Precautions / Performance and Safety
Use product properly, in a safe manner and for the application for which it was intended. It is essential to ensure the strength of the top ceiling fixings can bear the weight of the items being displayed while allowing for the tension in the cables. All components must match — make certain components such as panel and shelf supports, hooks and other fittings used with the cable system are suitable to provide adequate safety protection. Attachments must be properly installed and meet the recommended Safety Working Load Limit. Power isolators must be used on all cable fixings attached to metal or other conductive materials. When fitting isolated cables, the top brass fitting must be replaced with the plastic isolators.
Environmental Considerations
Components are suggested and warranted for interior use only. Nova Display Systems practices sustainability and recycling. Most of our display systems are fabricated from non-ferrous recycling metals — aluminum, stainless steel, brass, bronze and copper alloys. With close to 100 percent recyclable content, these metals can be repeatedly recycled into similar or other products with no loss of quality, as reprocessing does not damage their molecular structure.
Display Solutions & Ideas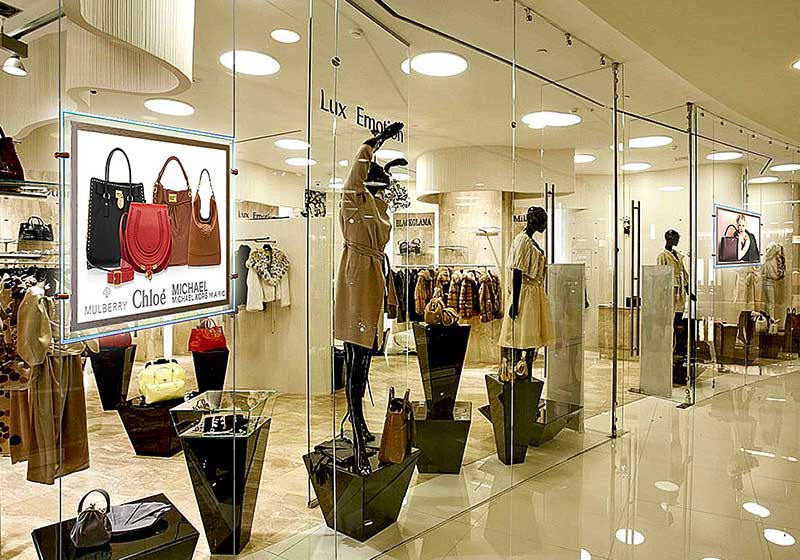 – incredibly bright, slim acrylic poster frame with glowing edges. It will make your window or wall displays stand out.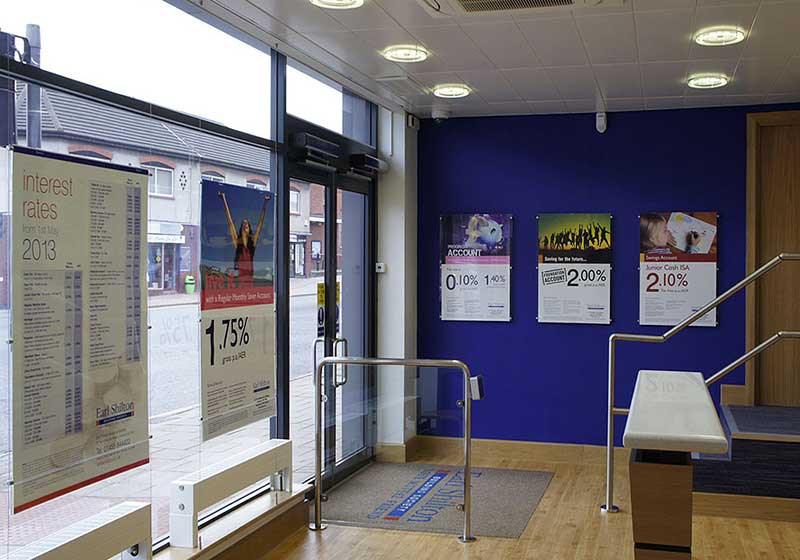 – cable suspended poster information displays for walls and windows. Provide a quick and easy way to change information.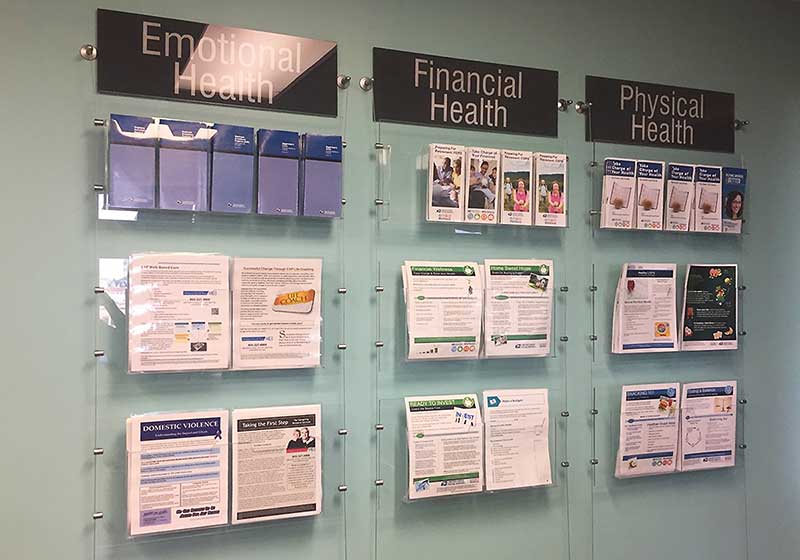 – cable/rod suspended or wall mounted displays for brochures, catalogs, magazines and other promotional materials.
– ideal for displaying collectibles, merchandise and promotional products in windows, inside glass cabinets, or interiors.
– overhead directional signs, directories, facility maps, logo panels, and other specialty signs suspended on cable/rod system.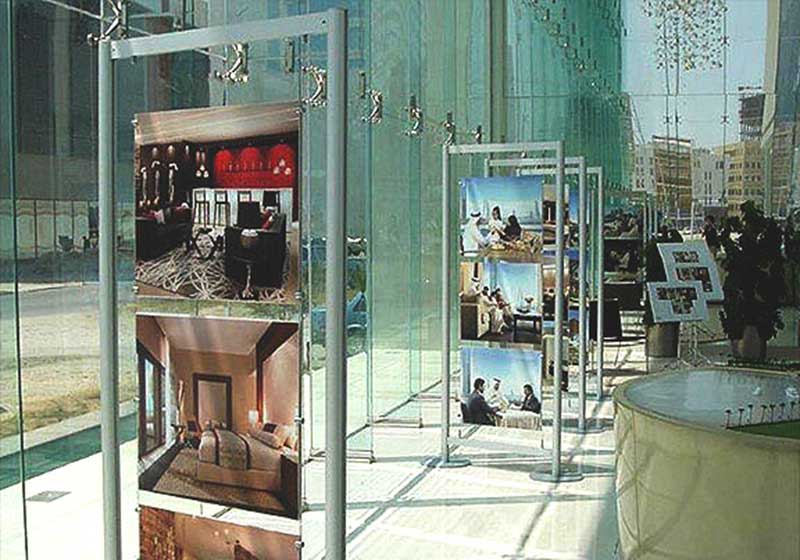 – create an instant floor-standing presentation to display signs, posters, literature, large format graphics, or merchandise.