Suspended, Countertop Mounted, Freestanding and Portable Acrylic Sneeze Guards and Barriers / novadisplaysystems.com
We provide sneeze guards and shields that are lightweight, modular, easy to install, and have a modern design with a clean look. These can be customized to fit any countertop or location demand whether it be freestanding for those that want to maintain the integrity of their surfaces and keep them free of holes or bolt on for more permanent applications. In addition to freestanding options there are ceiling suspended by cable or rod systems.
Use for counter, checkout, cashier, restaurant, buffet, and office work areas.
Here are some examples of some of the options which we provide:
Countertop Acrylic Sneeze Guard with Removable Acrylic Base / Free-standing
Available in 24″ x 24″, 24″ x 30″, 36″ x 24″ standard screen sizes. Custom sizes and configurations are available…
Economy Countertop Acrylic Sneeze Guard – Supported with 1/4″ Thick Molded Acrylic Side Legs
Available in 24″ x 24″, 24″ x 30″, 36″ x 24″ custom screen sizes. Custom sizes and configurations are available…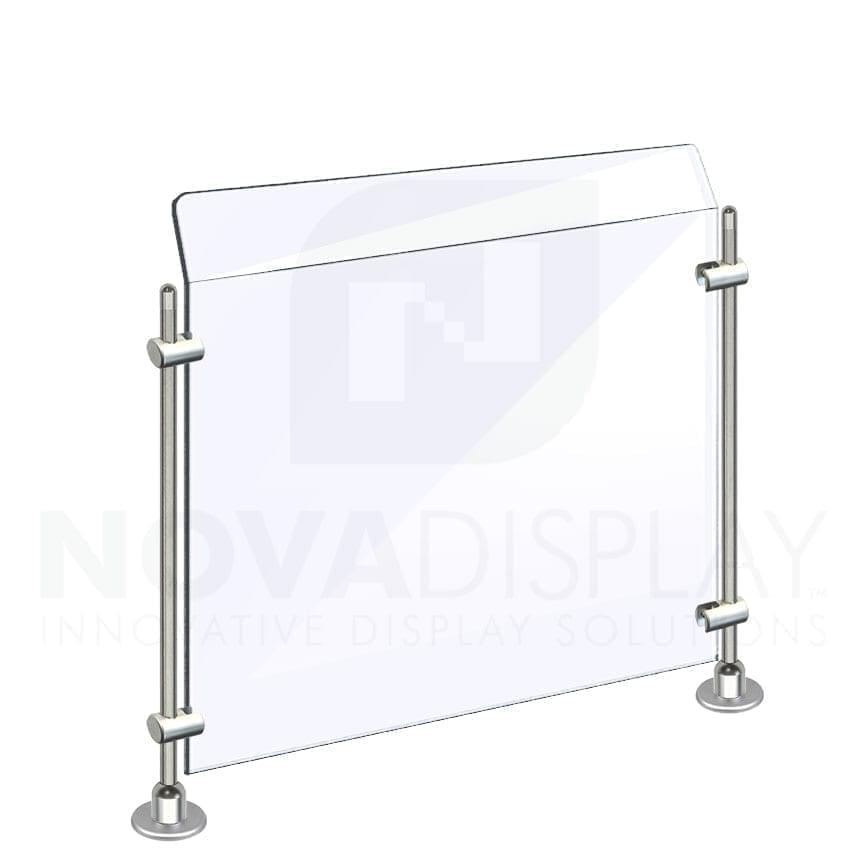 Countertop Acrylic Sneeze Guard / Modular — Supported with 10mm Dia. Rod Display Systems
Available in 24″ x 36″ screen size with top section bent. Custom sizes and configurations are available…
Countertop Acrylic Sneeze Guard / Modular — Supported with 25mm Aluminum Rail Systems
Available in 24″ x 36″ screen size with top section bent. Custom sizes and configurations are available…
Countertop Acrylic Sneeze Guard / Modular — Supported with Acrylic Side Legs / Free-standing
Available in 24″ x 36″ screen size with top section bent. Custom sizes and configurations are available…
Countertop Acrylic Sneeze Guard / Modular — Supported with Acrylic Side Legs / Free-standing
Available in 24″ x 36″ screen size with top section bent. Custom sizes and configurations are available…
Countertop Acrylic Sneeze Guard — Suspended on Cable Display System
Available in 24″ x 36″ screen size with top section bent. Custom sizes and configurations are available…
Countertop Acrylic Sneeze Guard / Modular — Suspended on 6mm Dia. Rod Display Systems
Available in 32″ x 42″ screen size with top section bent. Custom sizes and configurations are available…
Countertop Acrylic Sneeze Guard / Extended — Suspended on 6mm Dia. Rod Display Systems
Available in 36″ x 42″ screen size with top section bent and extended bottom for a close fit…
Countertop Acrylic Sneeze Guard / Modular — Mounted with Deco Screw Caps
Available in 32″ x 42″ screen size with top section bent. Custom sizes and configurations are available…